All streaks must come to an end, right?
The 122nd Army-Navy Game is back, and it's the best game of college football season. For people attending, the pageantry and tradition of the game make for an experience like no other. Additionally, it's the only FBS game on the calendar, so it also receives a lot of betting action.
Kickoff is scheduled for 3:00 PM ET at MetLife Stadium, and the books have Black Knights as a 7.5 favorite over the Midshipmen. However, nobody cares about the spread in the Army-Navy Game. It's all about the total, and this is your public service announcement to bet the under of 35 points.
The Past 15 Meetings Between the Troops
The Army-Navy Game has gone under in the past 15 matchups. Last season, West Point was victorious at Michie Stadium by a 15-0 margin. Army has dominated the game lately, but both teams have been responsible for the score staying under the total.
The total has been lower in past years than it is in 2021, but the troops love limiting touchdowns. I cannot stop you from betting the over, but I need to warn you of the dangers of betting the over in the Army-Navy Game.
The Total is Low for a Reason
We all want to find value on sportsbooks, but there is a difference between getting an edge on the house and being stupid. Bookies are in the business to make money, so remember that they are not trying to give you a free win when they set a total.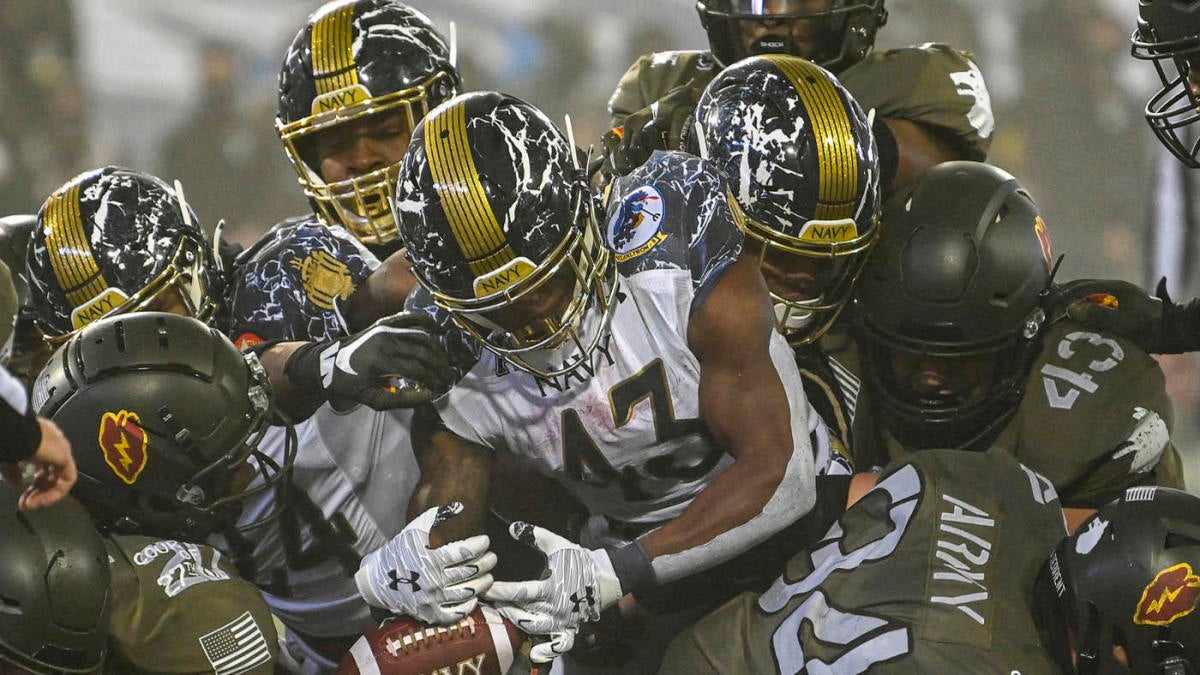 When you see a low total, it's for a specific reason. Army and Navy are two triple-option teams that rely on clock control. This year's total is lower than in past years because of the small scores posted in the past few years.
Do not think you have an edge on the house by betting the over in this game. These types of totals usually come down to a point or two on either side. In this game, I will bet on history and lock in a wager on the under.
Points Per Game
If you look at points per game for both teams, this game should go over automatically. Although, stats go out the window when the troops compete. Army averages 35.5 points per game, and Navy is scoring 20.4 points per contest.
These teams need to score against teams that do not run triple option. When two triple-option teams face off, the winning team controls the trenches and clock. I think Army will have more success in these categories because they are a much better team.
The Black Knights win 17-13, and the game stays under the total.
Go Army. Go Navy. I don't care who gets beat as long as the game stays under.